About us
Since its inception in 1968, A. V. Bhat Homes has been synonymous with Quality and Trust. They changed the skyline of Pune by transforming the existing 'Wada' culture into a similar but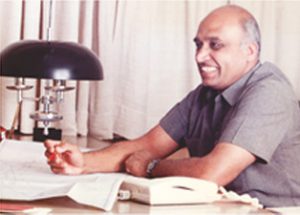 distinct cohabitation module of 'ownership flats'. Their success story was built on the solid foundation of quality, transparency and commitment.
After the untimely death of Mr. Ashok Bhat, the legacy was carried forward ably by his son, Mr. Kedar Bhat. The commitment to quality remained undeterred. The social awareness and responsibility of enhancing the life of the customers remained unabated.
To date, for A. V. Bhat Homes, customer satisfaction remains in the forefront. Correct projection of future trends and appropriate utilization of modern and advanced technology helps them to forge an unusual bond of trust with their customers, wherein the customers feel relieved of their concerns of increasing and sometimes unnecessary cost of construction and also, feel assured of convenient and comfortable homes.
With a penchant for dedicated pursuit of excellence, A V Bhat Homes aims for a seamless confluence of business and humanity.
CORE VALUES
We grow together as a Family!
By creating Win-Win situations
By maintaining Transparency
We Respect Individuals
We always treat people the way we would like them to treat us.
"The true measure of a man is how he treats someone who can do absolutely no good to him"
We are Responsible & Committed
We take charge
We honor our commitments
We take responsibility of our actions & decisions
We are Proactive
We anticipate opportunities & gear up ourselves for it